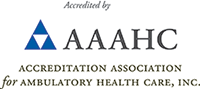 We live in an exciting age of technology with many choices that were not available to us years ago. Today's cataract surgery patient now has the option of choosing between a standard IOL or one of several premium lens packages.
At the Aker Kasten Eye Center we will provide you with the most advanced choices in intraocular lens (IOL) technology. With your best interest in mind, your doctor will guide you through the decision making process and help you determine which lens would best fit your lifestyle.
Implantable lenses fall into two main categories, Standard and Premium.
Standard IOLs
Standard IOLs have been around for decades. For patients without astigmatism, these lenses are designed to provide good distance vision. Patients choosing a standard lens will typically need to wear glasses for reading, and if there is any astigmatism present, will need glasses for intermediate and distance vision as well.
Premium IOLs:
Premium IOLs are designed to minimize or eliminate the need for glasses by correcting astigmatism and providing a more natural range of vision for near (reading), intermediate (computer) and distances (driving). In addition to providing good distance vision, the Toric lens is used to eliminate astigmatism and the accommodating Crystalens and Multifocal implants help to produce near and intermediate vision.