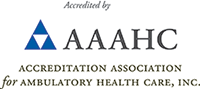 Meet Our Surgical Team in Boca Raton

Dr. Alan Aker and Dr. Ann Kasten Aker
are the Co-founders and Directors of the Aker Kasten Eye Center. A husband and wife team, they work hand in hand to provide state of the art surgical care for their patients. Always seeking the "higher mountain", they have purposed to be the best in their field, employing the latest in technology and keeping the patient's outcome, comfort and care as their primary focus. The staff at the center are more than familiar with Dr. Aker's recurring statement and personal example, "We should never be content today with what we did yesterday…we need to constantly strive for perfection." This relates both to maintaining the highest skills as a surgeon as well as personally treating patients with dignity and value. Dr. Aker's Bio    Dr. Kasten's Bio


Dr. Jill Rodila,
holding to these same values and goals, is an extremely accomplished eye surgeon who combines great surgical skills with a compassionate approach to each patient. A strong endorsement of her superb surgical skills is evidenced by the fact that she was invited to join the teaching faculty at Bascom Palmer Eye Institute upon completion of her fellowship there. As a seasoned surgeon with extensive experience in the field of cataract surgery and premium lens implantation, Dr. Rodila has brought significant surgical expertise to the Aker Kasten Eye Center. Dr. Rodila's Bio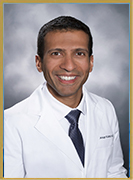 Dr. Anup Kubal
Having trained at Bascom Palmer Eye Institute and a long time distinguished faculty member of the University of Florida, Dr. Kubal brings a wide range of experience to the Aker Kasten cataract team. His cheerful, kind and warm demeanor combined with exquisite surgical skills has won the hearts and confidence of both staff and patients alike.. Dr. Kubal's Bio
Dr. Rafael Oliver,
a board certified anesthesiologist and long time member of our surgical team, came to us with years of experience particularly in open heart surgery, obstetrics and ophthalmology. With a unique and courageous history, Dr. Oliver literally risked his life and career to come to the United States where he became a proficient anesthesiologist. A highly skilled and dedicated physician, exhibiting the same compassion and care for his patients, he also reminds us of all we have to be thankful for in the gift of freedom. Dr. Oliver's Bio   Dr. Oliver's story.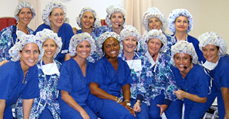 Our Professional Team
Having our own onsite Ambulatory Surgery Center allows us to personally select our nurses, technicians and assistants. Our concept of outpatient surgery is to create a warm and loving environment and to eliminate the fear of eye surgery. It is important to us that at every point of contact, our patients feel safe and secure, knowing they are in competent and loving hands.