Posted by: Aker Kasten Eye Center in Cataract Surgery on October 15, 2015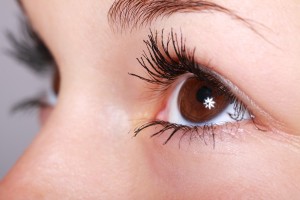 Lasers have been used to treat various eye conditions and diseases for years now, but they've only recently been used in laser cataract surgery – and the results have been illuminating.
Laser guided laser cataract surgery
This latest technology and technique represents a revolutionary advance in the world of cataract eye surgery. And it's a specialized laser that can offer our patients such amazing outcomes.
Femtosecond lasers
This type of laser allows critical parts of laser cataract surgery to be performed with incredible precision not previously possible. Femtosecond lasers take the critical incisions required to most effectively perform laser cataract surgery virtually out of the surgeon's hands — to create precision, perfect incisions.
What else is so amazing about the femtosecond laser?
It is able to soften the cataract, which helps to protect your cornea
The perfect incision it can create provides an absolute seal
This enhances safety during and after surgery
A perfectly round, perfectly centered capsulotomy is performed in under two seconds
What is a capsulotomy?
This is the opening into the surface of the cataract, and it's through this opening that the cataract is removed. A perfectly round, perfectly centered capsulotomy provides for better final positioning of your intraocular lens after your surgery – and better outcomes.
This technology allows us to personalize your procedure
We use the femtosecond laser system to customize your surgery, and it starts with creating a 3D study of the front part of your eye. That way:
The incisions can be tailored to your unique needs
The lens fragmentation can be programmed based on the hardness of your lens
Any existing astigmatism can be treated precisely
You can have a safer procedure and more rapid recovery of sight, plus,…
There's even more to discover about the results our cataract patients are able to achieve with femtosecond lasers. But we don't want you to be overwhelmed with the technical specifics of this laser system or the surgery. We want to answer your questions and discuss what matters most to you about taking this step. So call us for a consultation appointment today: (561) 338-7722.
---