Posted by: Aker Kasten Eye Center in Cataract Surgery on October 15, 2019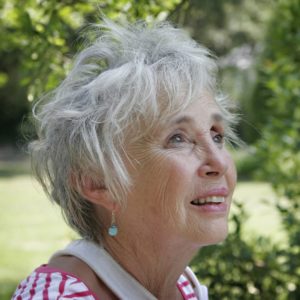 Patients who have been dealing with the visible consequences of cataract development may find that they impact their daily lives. However, when is the right time to move forward with laser cataract surgery? The doctors of Aker Kasten Eye Center in Boca Raton, FL encourage patients to book a consultation visit and initial evaluation to determine if it's the appropriate time to seek treatment.
What problems are associated with cataracts?
Patients who have cataracts may be experiencing a wide range of symptoms that can become continually bothersome. This includes problems with glare, halos, and clouding of their vision. Visual acuity may also decline and can impact daily activities such as driving or reading. When patients are interested in treating their cataracts, they will want to discuss the options for surgery.
What to consider before undergoing laser cataract surgery
There are a few factors a patient will need to consider before they decide to go ahead with laser cataract surgery.
Severity – mild cataracts may be a minor inconvenience but may not affect one's day-to-day life to require surgical intervention. Additionally, many insurance companies such as Medicare will often require the procedure to be "medically necessary" before they will cover the procedure with insurance benefits. This often means that the patient's vision is 20/40 or worse at the time of surgery.
Finances – if patients do not have medical insurance, or their insurance will not cover the surgery, patients need to consider the financial aspect of treatment. Patients can speak to the team at Aker Kasten Eye Center about the possibility of having a payment plan developed or to discuss specialized financing services that can reduce the burden of paying for the procedure upfront.
Are you ready to find out if it's time for laser cataract surgery?
Whether you already have a diagnosis or you need to be evaluated, the team at Aker Kasten Eye Center encourages you to book an appointment to discuss the need for surgery. The practice is located in Boca Raton, FL at 1445 NW Boca Raton Boulevard and can be reached to request a visit by calling (561) 338-7722. Our practice offers the care of several doctors who ensure proper vision and eye assistance for new and existing patients.
---