Posted by: Aker Kasten Eye Center in Dermal Fillers on December 15, 2014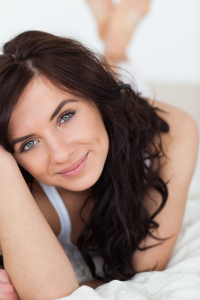 Regardless of how beautiful we are during our teenage years and during our twenties and thirties, our face starts to lose its shine with age. The face, like all other parts of the human body, ages and as it ages it starts to lose the fat and the shine that was present on the skin.
The main reason facial skin starts to fade is because the fat under the skin starts to disappear, and fine lines and wrinkles start to appear once the face is exposed to sunlight, other environmental factors, and reacts to lifestyle choices.
Injecting dermal fillers is a cosmetic procedure that can restore your natural beauty by increasing the tissue volume and by decreasing the fine lines and wrinkles. Different types of fillers can be used to get the required results.
At Aker Kasten Eye Center, we offer the use of four different dermal fillers — Restylane, Radiesse, Belotero, and Juvederm. Each filler has its own specific qualities and each produces results for a specific time period. In your initial consultation, Dr. Ann Kasten Aker gauges the condition of your skin and discusses with you which fillers would best suit your situation.
About an hour is all the time it takes for fillers injected around the nose and below the lip line. Recovery time for the procedure is minimal, with most people returning to work the next day.
A dull, aged, and wrinkled face can affect your confidence. With dermal fillers, you can get a revitalized face without surgery.
---