Posted by: Aker Kasten Eye Center in Uncategorized on July 22, 2014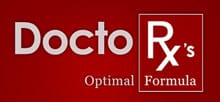 PHYSICIAN RESEARCHED |PHYSICIAN DEVELOPED
Aker Kasten Eye Center is now providing eye formulas to assist in supplementing necessary nutrients for good eye health:
Dry Eye Formula provides the essential nutrients to help lubricate the eye.Clinical studies have demonstrated that certain fatty acids may improve dry eye symptoms.These fatty acids aren't produced by the body and therefore must be ingested by diet or nutritional supplements.This formula provides a bountiful source of these essential fatty acids.*
Macular Degeneration Formula provides a fortified formulation incorporating the Antioxidant nutrients which were utilized in the Age Related Eye Disease Study (AREDS) conducted by the National Eye Institute.This proprietary blend augments the AREDS formulation with a multitude of additional nutrients (i.e. Lutein, Zeaxanthin, Lycopene, Billberry, Eyebright and Flaxseed) that have well established ocular benefits.*
Please call our office at (561) 338-7722 to order your eye formula today.
*These statements have not been evaluated by the Food and Drug Administration.  These products are not intended to diagnose,
treat, cure or prevent any disease.
---