Posted by: Aker Kasten Eye Center in Uncategorized on July 22, 2014
with REVITALASH Eyelash Conditioner
Many are raving about this amazing product! Here is how it started…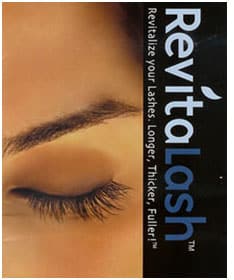 It all began because a doctor wanted to give his wife a very special gift…
After going through intensive chemotherapy treatments for breast cancer, Gayle Brinkenhoff was left with damaged eyelashes, fragile, sparse and thin. Her husband, Michael Brinkenhoff, MD, a practicing ophthalmologist with over 25 years experience in his field, believed he could develop a formula that would restore to Gayle those beautiful eyelashes she once had.
Dr. Brinkenhoff and his talented team of cosmetic chemists, after extensive research, were able to create a unique product, bringing renewed vitality and growth to Gayle's eyelashes in just a few weeks of use. A formula created for the one special woman in Dr. Brinkenhoff's life is now available to women everywhere who want to have longer, thicker, fuller lashes.
Aker Kasten Eye Center is excited to be able to pass this new revitalizing formula on to you, our patient!
How does this product work?
Revitalash is physician formulated and tested. It is not a mascara, but rather, brings nourishment to the lashes using powerful proteins and vitamins to strengthen and bring health to the lashes at their roots. RevitaLash contains no parabens, hormones or salicylates.
How is it used?
This unique eyelash conditioner works much like a liquid eyeliner and is applied once a day at bedtime. Daily use will build and strengthen weak lashes at the root level.

A portion of all proceeds will benefit breast cancer research initiatives.
---