Posted by: Aker Kasten Eye Center in Optical Services on March 30, 2019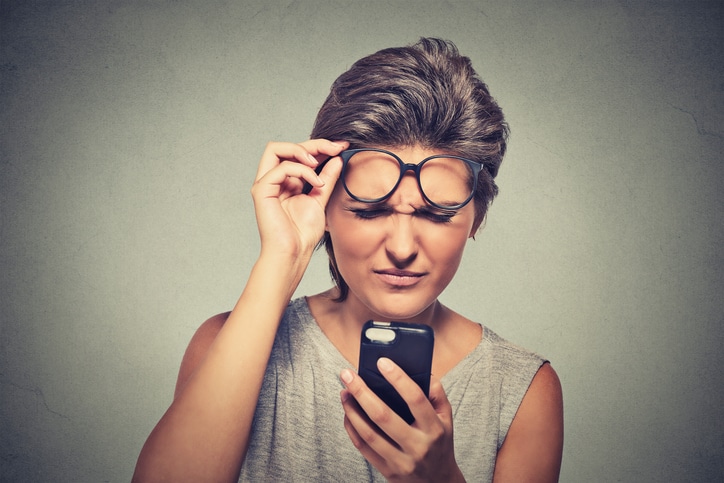 We recommend keeping a pair of glasses as a backup in case of emergency if your eyesight is less than perfect. This is because you may not have time to put in your contacts if an emergency comes up in the middle of the night. Glasses are easy to find and throw on.

Keep reading to learn about shopping online for glasses frames, and some of the risks you might be taking when you buy online.
Quality

Buying anything online means having to trust what someone tells you. Frames might turn out differently than you thought, through no fault of the online retailer. Maybe those frames you like actually are more narrow than they looked online, or the material is too heavy to be comfortable across your nose. We've all been underwhelmed by an online purchase, but glasses can be expensive and difficult to return.
Fit

You want your glasses to look good with your face shape, but also to be comfortable enough for long-term wear. If your glasses are the wrong size for your face, or have an uncomfortable shape that bothers you, online shops might not have a lot of return options. In short, you could be stuck with an unsatisfactory purchase. Online stores can try to help you see how glasses will fit through virtual fittings, but the technology isn't going to be perfect. You might be stuck with glasses that are actually too wide or sit too low on your nose.
In short, trying on glasses in person makes it easier to find a pair that looks good and feels good.
Price
Many online shops pull in customers with extra-low prices that seem too good to be true. Sadly, they ARE probably too good to be true. If you want to upgrade to scratch-resistant lenses, thinner lenses, or if you have an issue with the quality, you will probably have to pay more money. Repairs and returns will also likely be costly and time-consuming, since you will be mailing things back and forth.
Come try on some frames today, or give us a call at (561) 338-7722 to schedule a consultation.
---