Posted by: Aker Kasten Eye Center in Dermal Fillers on August 30, 2015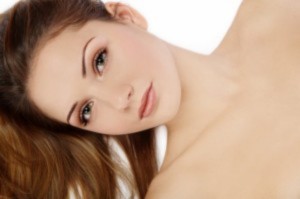 At Aker Kasten Eye Center, we're all about your eyes. So from comprehensive to routine care, to cataract and laser correction surgery, we care for your eyes and help protect your vision. That's an important responsibility undertaken by our skilled and experienced physicians.
But there's another way we keep our eyes on your health. We understand that when you feel confident about your appearance, it can do a lot for your overall happiness and sense of wellbeing. So that's why we also offer procedures designed to improve how you look on the outside.
How to love what you see with Dermal Fillers
Injectable wrinkle fillers are some of the safest and most popular cosmetic procedures used in the U.S. today. They can help give the skin around your eyes, and the rest of your face, a more youthful appearance by filling lines and creases, or plumping up and lifting areas that tend to sag as we age. Dermal fillers can lift your cheeks, redefine your jawline, fill out your temples, enhance your lips and reduce or eliminate scars. Our patients frequently request injections to fill the vertical lines that run alongside the nose to the lips and the marionette lines below the lip margins.
Choose the dermal filler that works best for the problem
Depending on the areas we are treating, we use the filler proven to work best for that area:
1.) Restylane®
Can restore volume and fullness to the skin, correcting moderate to severe wrinkles.
2.) Radiesse
Can restore a natural, more youthful look, used most often to improve folds and wrinkles around the nose and mouth.
3.) Belotero
Can restore support in the skin, best used for finer lines.
4.) Juvederm
Can smooth out fine lines and wrinkles and can also be used to help soften the nasolabial folds and marionette lines.
Which dermal filler is right for you?
We can work together so that what you see on the outside can help make you happier on the inside. Call our office today for an appointment: (561) 338-7722
---