Posted by: Aker Kasten Eye Center in Eye Health on January 30, 2020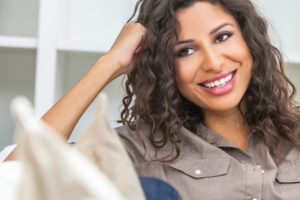 The doctors of Aker Kasten Eye Center in Boca Raton, FL are pleased to provide comprehensive solutions for new and returning patients when it applies to their vision and eye health. One condition that affects more than 10 million Americans today is that of macular degeneration. In fact, it is the leading cause of vision loss in patients, including cataracts and glaucoma combined! Our providers can educate patients on macular degeneration and help them spot the symptoms for early diagnosis and treatment.
What happens during macular degeneration?
During macular degeneration, the central part of the retina, the macula, which helps us interpret images. In the early stages, it often does not impact the vision. However, if the condition progresses, patients will notice blurred or wavy vision in their central vision. As it progresses, this condition can cause central vision loss and complete blindness over time.
Macular degeneration happens over several stages, including Early AMD, intermediate AMD, and late AMD. The earlier the condition is diagnosed, the better a doctor can provide support for a patient. There is no treatment or cure for macular degeneration, but reducing your risk can help in slowing the progression after it has been diagnosed. Patients can protect their eyes from sunlight, avoid smoking and tobacco use, and live a healthy lifestyle with proper nutrition and regular exercise. This will keep the body healthy as well and provide many benefits to patients who may otherwise be at risk of this or other medical conditions caused by poor lifestyle choices.
Who is at risk of developing macular degeneration?
This condition is commonly age-related. However, patients with a family history of age-related macular degeneration are at a higher risk of developing the condition, as well as Caucasian patients versus Hispanic or African-American patients. Regular smokers may also be at twice the risk of developing macular degeneration versus nonsmokers.
Schedule an evaluation at Aker Kasten Eye Center today
If you reside in Boca Raton, FL and are interested in comprehensive eye care solutions, contact our team of professionals by calling (561) 338-7722. Patients can visit the practice at 1445 NW Boca Raton Boulevard and can work with our doctors to address eye and vision concerns that may develop over time.
---