Posted by: Aker Kasten Eye Center in Eye Care on May 15, 2016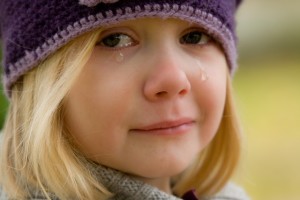 According to a recently published study, children who have vision problems not correctable with eyeglasses or contact lenses may be twice as likely to be diagnosed with attention deficit/hyperactivity disorder (ADHD).
Study details
Based on a nationwide sample of 75,000 children between the ages of four and seven, the study found a higher occurrence of ADHD diagnosis among those with uncorrectable vision problems (even after adjusting for factors known to impact ADHD risk). Information was gathered by asking parents:
Have you ever been told your child has some type of vision problem that isn't correctable with standard glasses or contact lenses?
Has you child been diagnosed with ADHD?
The prevalence of ADHD diagnoses was then compared for the children, with and without vision problems, and adjusted for other factors.
Study results
A diagnosis of ADHD was reported in about 15% of the children with vision problems, compared to about 8% of those without vision problems. Children with uncorrectable vision problems accounted for close to 3% of the children with ADHD.
After adjusting for factors associated with ADHD, those children with vision problems were nearly two times more likely to "have" ADHD, and for children with moderate vision problems, the odds were almost three times higher than in the children without vision problems.
An estimated 8-11% of U.S. children are diagnosed with ADHD
This recent study isn't the first to raise concerns about ADHD in children with vision impairment. These new findings do add additional evidence that children with vision problems are more likely to be incorrectly diagnosed with ADHD. Of perhaps more concern, vision problems may also interfere with the brain's executive function, those high-order processes used to plan, organize, pay attention and manage time and space.
Have your child's vision tested regularly
Vision problems can make it difficult for children to pay attention and complete schoolwork, considered symptoms of ADHD. It's important to monitor children with vision problems for signs and symptoms of ADHD so that either or both problems can be properly addressed — before they can further interfere with learning and development. Make an appointment for your child today by calling: (561) 338-7722.
---