Posted by: Aker Kasten Eye Center in Cosmetic Enhancement on November 30, 2019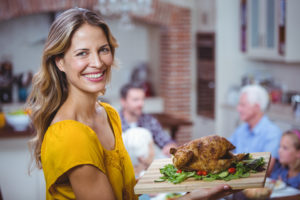 While vision health and wellness is important, many patients also want to address cosmetic imperfections of the facial area with a trusted doctor. At Aker Kasten Eye Center in Boca Raton, FL, our patients can ask about cosmetic enhancement with special injectables, including Botox.
What is Botox?
Our doctors describe Botox as a medication that can be injected into the muscles of the face to reduce the appearance of fine lines, wrinkles, and folds. This medication is formulated with botulinum toxin type A which has been used as an injectable in many areas of medicine for the treatment of conditions such as overactive bladder, chronic migraines, and cervical dystonia. However, it is more commonly known as an injectable that can turn back the hands of time. It is completely safe, and has been approved by the FDA for cosmetic use.
How is Botox used?
There are many areas of the face that can be improved with Botox injections. This formula is best used for dynamic wrinkles and folds that have been caused by muscle tension. Many patients use Botox to treat:
Forehead folds
Frown lines
Laugh lines
Crow's feet
Glabellar lines
When Botox is injected into the  muscles, the wrinkles and folds will reduce over the next week. The results of Botox are often seen for anywhere from three to six months before reinjections are needed to maintain the appearance.
What other injectables are available at Aker Kasten Eye Center?
Another neuromodulator similar to Botox, called Xeomin, is also available at our practice. Additionally, many patients ask about our dermal filler injections which are specialized gel-like substances that can be injected directly into the wrinkles and folds to provide immediate enhancement. These may include specific brands such as Restylane, Juvéderm, Radiesse, and Belotero. All of these treatments are available at our office, and we invite patients to speak to our team about the injectables best utilized for their unique needs.
Request your visit with our doctors at Aker Kasten Eye Center
Patients in the Boca Raton, FL community and beyond interested in enhancing their appearance with Botox injections are encouraged to work with our team to discuss the best cosmetic solution for their needs. Patients can call (561) 338-7722 to speak to a doctor about Botox. The practice is located at 1445 NW Boca Raton Boulevard.
---