Posted by: Aker Kasten Eye Center in Eye Care, Eye Exam on January 15, 2017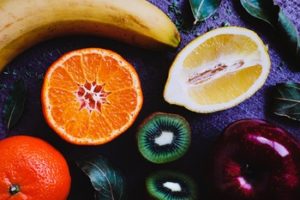 When you look at those holiday food spreads, do you see nothing but unhealthy calorie overload? You're not alone. This time of year, meals aren't exactly renowned for their nutrition benefits. But there's a different way to look at holiday fare, and your eyes will thank you as much as your body.
Look for holiday reds and
greens – plus yellows and oranges
Foods full or bright colors are a treat for the eyes to behold. They're also likely to be nutrient-rich, which contributes to an eye-healthy diet for the holidays and throughout the year. The colorful pigments in fruits and vegetables are called carotenoids, powerful antioxidants that protect against cellular damage in the eyes. Combining these with other essential vitamins and nutrients becomes even more vital to our vision as we age.
Ocular nutrition is good for you from head to toe
Fill your plate with the colors found in nature: dark, leafy greens, such as kale and spinach, contain lutein, important for good macular function. Carrots and pumpkin are great sources of beta-carotene and vitamin C.

You won't feel deprived if you make healthy substitutions that taste great
Cauliflower mashed potatoes
Cauliflower is a great source of vitamin C and omega-3s, both linked to visual health.
Sweet potatoes supply vitamins C and E, which can help slow progression of AMD and protect cells in the eyes
Fatty fishes are loaded with eye-rich nutrients, such as zinc and omega-3 fatty acids (They also play an important role in transporting vitamin A from the liver to the retina to produce melanin, the eyes' protective pigment)
Research from the National Eye Institute found that increased antioxidant vitamin intake could reduce:
AMD risk by about 25%
Vision loss by 19%
Other recent studies showed:
Higher vitamin C and E intake could lower cataract risk and progression
Nutrition is only part of a healthy menu for your eyes
Regular, comprehensive dilated eye exams can help you avoid eye diseases. Plus, early diagnosis and intervention can help you avoid vision loss. Make your appointment today by calling: (561) 338-7722.
---